The government has shut down cafes, restaurants and pubs but you can still support many of our local businesses which are having a torrid time of it. So far this is what we know is happening in and around Ladywell. We will update as we discover more.
UPDATE April 10: Some good news. The Village News is set to reopen next week, possibly Wednesday April 15. The cash machine at the shop was vandalised but is now working again!
Meanwhile Cafe Oscar's morning delivery service is going great guns, with more than 30 regulars. They all live within a two kilometre of the cafe but Alina and Joel hope to extend the service once they can comfortably manage all the logistics. Over the Easter Weekend they launched a weekend delivery service for pastries, sausage rolls, bread, eggs, OJ, coffee beans and other essentials – including wine! For info go to Cafe Oscar's Facebook page.
UPDATE April 6: The Village Post Office was open at the weekend and appears to be open everyday until further notice. Meanwhile the @LarderLadywell is doing regular Twitter updates on available stock and also publicising latest stock updates on its board in front of the shop!
UPDATE April 1: Loculto Cocina is operating a pre-order and pick up service only from Friday April 3-Saturday April 12 for wines and deli prioduce. From Tuesday April 14 it will offer pre-orders for pick-up and delivery of wines, deli prodcue and hot food from the takeaway menu.
UPDATE MARCH 31: Barbara tells us that the Ladywell rail station ticket office is shut but trains are still running from Ladywell. And local butcher Meat Jon is open Tuesday to Saturday 10.00am until 4.00pm and on Sundays 10.00am until 2.00pm. He is closed on Monday.
UPDATE March 30: The Post Office in Ladywell Village has closed until further notice, but the branch in the Sheel pharmacy on Lewisham High Street remains open. Ladywell rail station is closed but local buses are running. Ladywell DIY is open for just the sort of thing you might need to keep you busy in your home and Ladywell Village Cycles is open and keen to keep everyone on their bikes. The Village News is closed until further notice. Cafe Oscars will start its food delivery service this week. Check out its facebook page or email oscars.se13@gmail.com
——————————————————————————————————————————
Mamma Dough are open for takeaways and Deliveroo delivery service. They have been offering NHS staff 35per cent off purchases.
Cafe Oscar's is open for takeaways from 8.30am until 3.00pm. Alina and Joel, the owners, are hoping to offer a local delivery service in a few days. "We are trying to keep on our staff for as long as possible," says Alina. "Our regulars are being very supportive."
Le Delice is open for takeaways only this weekend but will close Monday March 23 until further notice.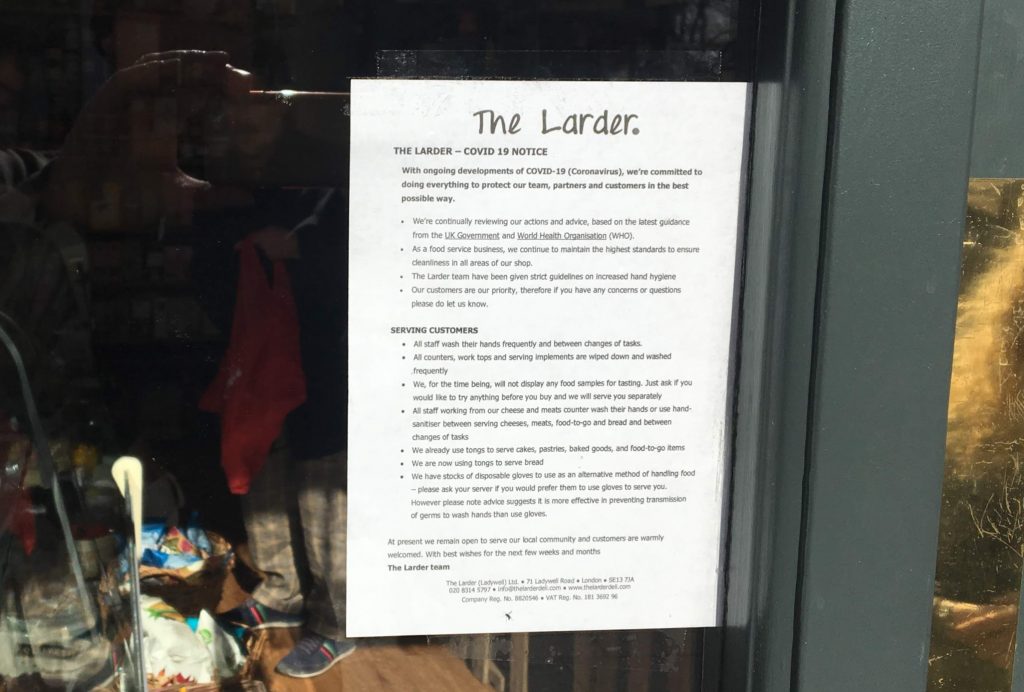 The Larder are operating with a skeleton staff and will be open Tuesday to Friday 9.30am-6.00pm. Saturdays and Sundays 10.00am-4.00pm. They are getting stock in each day. They will also try to figure out a way of getting a delivery to you if you cannot get out.
Meat Jon are open Friday, Saturday and Sunday 10.00am-4,00pm. They are serving only one person at a time in the shop!
The trusty Ladywell Tandoori is open for takeaways and delivery orders.
Most of Ladywell's takeaways are open: The Village Chicken Hut, Metro's, Catch Inn and Ladywell Kebab & Steak House. Mai Hong is closed until further notice.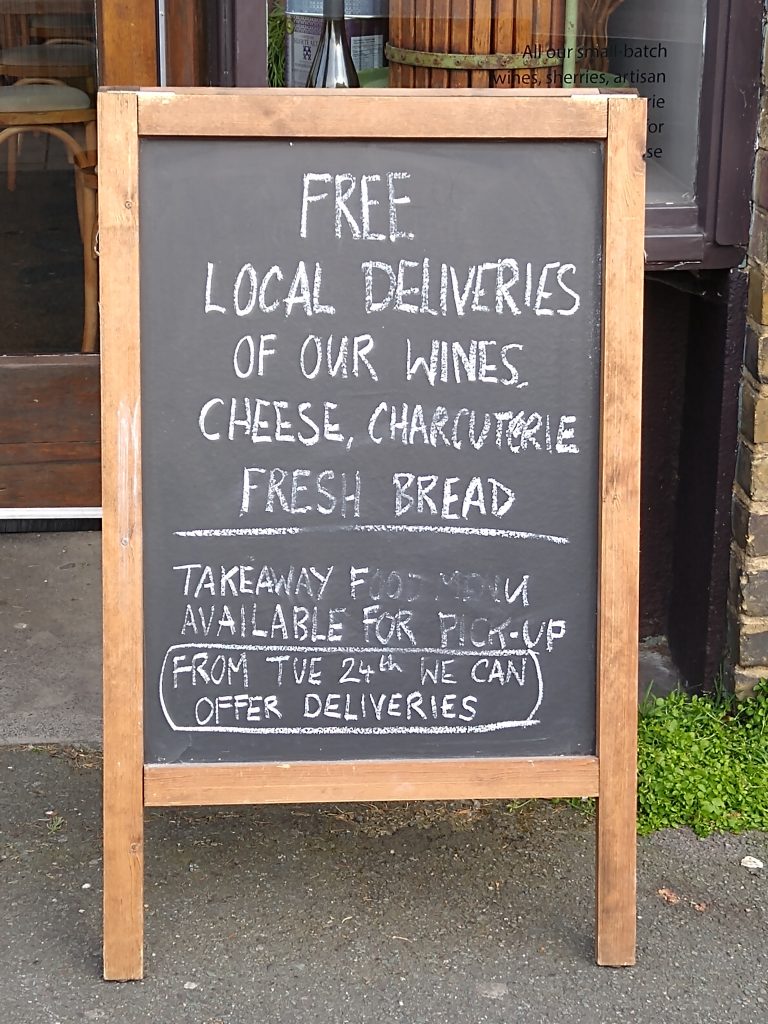 On the other side of Ladywell, L' Oculto Cocina in Brockley are offering wines, cheeses, charcuterie, fresh sourdough and coffee to take away.
Deja Brew, Brockley Road, are open and doing their delicious breakfasts and lunches for takeaway, for collection only.
Joyce on Brockley Road seem to be closing for now, but they are offering free home deliveries through Salthouse Bottles.
Brickfields Bar are closed until further notice.
Blue Room Catering, an events catering company (based nearby on Manwood Rd), will now be serving takeaway lunch for those working from home from Monday 23 March.
On Loampit Vale, The Everest Curry King restaurant is open for takeway orders only. No sitting in!