Guest article by Ladywell resident, Jonah Bury, on the newly available FreeStyle Libre diabetes technology – now available from your local GP.
I vividly remember the day I was diagnosed with Diabetes Type 1. The week prior to the diagnosis, I had probably downed 5 litres of water a day and gone to the toilet what felt like every two minutes. I knew about the symptoms, and so the diagnosis was hardly a surprise.
This was over 15 years ago. One thing I've always been quite nervous about since then are low glucose levels (also called a 'hypo'): it's an awful feeling characterised by rapid heartbeat, blurred vision and jitteriness which requires an instant intake of sugar – it's part of the reason why I usually have Haribo sweets on me. Of course, other sweets are available.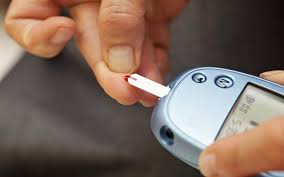 One obvious way to avoid such hypos is by frequently measuring your glucose levels with test strips. For the past 15 years, I've been pricking my finger and applying blood onto test strips around eight times a day. Sometimes more. I must have pricked my finger over 45 000 times. And that's a conservative estimate.
Since early this year, my fingers have had plenty of respite. Why? Well, I've been using the Free Style Libre.
How does the Free Style Libre work?
It's a flash glucose monitoring system which measures glucose levels using a sensor applied to the skin. All you need to do is hold a reader to the sensor (alternatively you can download an app onto your phone), and within seconds, you receive a glucose reading. It's that simple.
Not only has it made finger-prick blood glucose testing nearly obsolete – occasionally I still measure my glucose levels the conventional way – but it has also massively reduced the number of hypos I've had.
The beauty of this technology is that the readings you receive on your meter or phone have a trend arrow. This arrow tells you whether your glucose levels are increasing, decreasing or are static. This then allows you to take any necessary precautions to prevent your glucose levels from unnecessarily rising or going down to a dangerous level.
How can I get one?
I'm also telling you this because the FreeStyle Libre is available here in Lewisham and prescribed by our local GPs. There are certain criteria you need to fulfil, but I don't feel enough is being done to inform those with Diabetes Type 1 about this technology. I only found out by chance.
I'm very grateful that I'm receiving this treatment through the NHS free of charge, because it's really made a difference. I hope others with Type 1 Diabetes will also benefit. I welcome anyone who has any questions to get in touch with me in the comments below or via email.