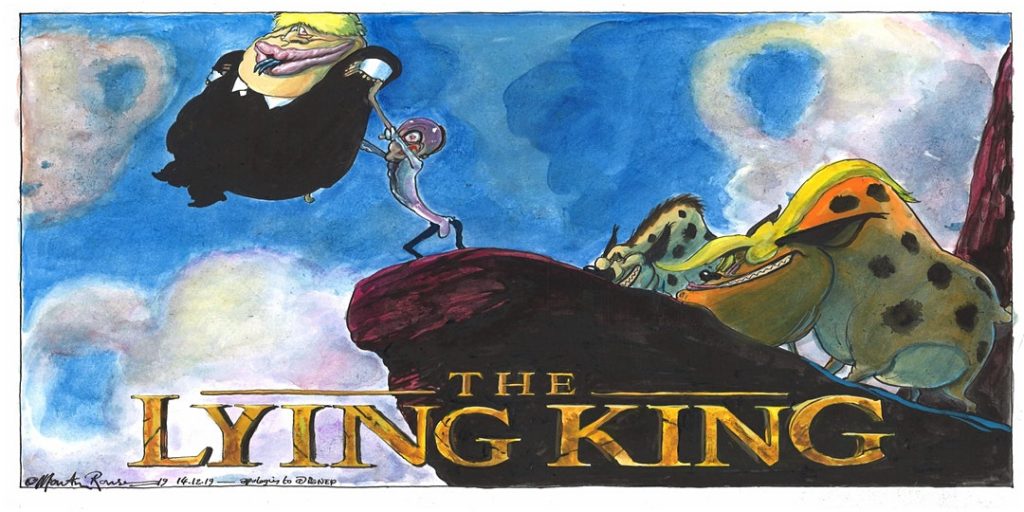 For the fifth year in a row, long-term Ladywell resident, multi-awarding winning cartoonist for the Guardian, author, illustrator, ranter and poet Martin Rowson presents his uniquely funny, furious and foul-mouthed guide to The State We're In.
The event, at the Chandos on Tuesday February 4, will raise funds for this year's BROCKLEY MAX festival, which has had 80 per cent of its local authority funding cut this year.
Just days after Britain finally flushes itself to freedom from the velvet vice of the European Union, Martin will be joined by the award winning performance poet Luke Wright.
Luke is a spit and sawdust wordsmith whose poems engagingly document 21st century British life with wit, humanity, and panache.
He's toured around the world for 20 years performing his shows and plays, as well as being a regular support for John Cooper Clarke and opening for The Libertines.
Between them, Martin and Luke will use scribbles and rhymes to fashion an oasis of laughter and a refuge from the ruffians at large, for at least a couple of hours, amidst the encroaching chaos.
Tickets are £11.37 from Eventbrite https://the-state-were-in-with-martin-rowson.eventbrite.com
The performance is on Tuesday, February 4, 2020 from 7:30 pm–10:30pm at the Chandos 56 Brockley Rise, London SE23 1LN