Mike Guilfoyle, vice-chair of the Friends of Brockley and Ladywell Cemeteries and a local historian, reveals the stories of some of the people – the rich and famous as well as the poor and long forgotten – who had links with our neighbourhood
James William Tutt F.E.S. ( 1858-1911) Entomologist: Born in Strood, Kent , J.W.Tutt was a prolific author and founder of the Entomologist's Record ( 1890) For many years a popular Schoolmaster , he devoted his life to entomology, publishing a nine-volume, 'A natural history of the British Lepidoptera'( 1899-1914).
A committed Darwinist , his seminal contribution to science, identified a form of Industrial melanism, whereby varieties of moth, escaped predation by blending into the soot darkened environment of industrial Britain. He is buried in Ladywell cemetery.
He often used his brother's address, J. Herbert Tutt -22 Francemary Road, SE4 for the purposes of subscriptions to the aforementioned Entomologist's Record.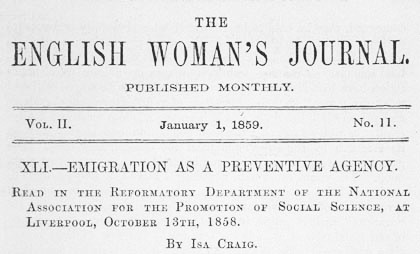 Isa (Craig) Knox (1831-1903) Poet, Journalist and Victorian Social Reformer. Isa was born in Edinburgh, the only child of John Craig, a glove-maker, leaving school aged 10. Moving to London in 1857 her most famous poem was an ode on Robert Burns, which won a prize at the Crystal Palace in 1858.
In 1859, Isa joined the committee of the newly formed Ladies' Sanitary Association, to improve sanitary conditions in the homes of the poor. In 1862, she became a member of the committee to fight for women to be able to go to university. The following year, she wrote an article on slavery.
Isa was also among a list of contributors (including Christina Rossetti) in 1863 to a collection of poems called 'Poems: an offering to Lancashire'. All the proceeds from the sale of the poems went to the cotton workers of Lancashire to help them in their financial distress due to the Union Blockade of the Confederate states during the American Civil War. In 1866, Isa married John Knox. The family home was at 88, Brakespears road. Isa is buried in the 'Mini-Valhalla' of imposing headstones close to the main Brockley cemetery gate entrance.
Job Wollaston Heath (1812-1899). Brick Maker: With the rapid expansion of the metropolitan suburb of Ladywell in the late nineteenth century demand for building materials from local sourced brick works increased.
The photograph above (c .1890) is that of Brick makers at work. They are described as working for a J.W. Heath & Son, Chudleigh road (then part of Brockley Green Farm) and dubbed at the time 'this quite country place'! Biographical information on Job is somewhat sketchy but when he died aged 77, in 1899, he was living at the eponymously named 4 Wollaston Villas, Brockley Grove. He is buried in Ladywell cemetery.

Captain Walter Alfred Southey (1897-1920). RAF fighter ace. Born in Bermondsey, Captain Southey became a legendary RFC and RAF fighter ace. He was sometimes known as Peter Southey. He was awarded the DFC plus bar.
He enlisted in February 1916, joining the Royal Flying Corps on August 5 1916. He flew Bristol Fighters with 48 Squadron and was wounded on June 4 1917 and out of action till March 1918. He scored 20 victories with 84 squadron, between May and October 1918, flying the Bristol Se5a.
This 'gallant and skilful officer 'met his early death, however, in ironic circumstances in peacetime London following a motorcycle accident in 1920 while he was riding to work. He lived at addresses in Arabin and Drakefell roads, SE4 .He lies buried at Ladywell Cemetery
Charles Henry Slater RN (1883-1915). Born in Ladywell, Charles was lost aboard HMS Formidable 'the first British battleship to be sunk by a German U-boat' HMS Formidable was a pre-Dreadnought battleship, built in 1901. She was obsolete by the outbreak of the First World War, when she was in the 5th Battle Squadron.
She was sunk on 1st January 1915 in the English Channel, off Portland Bill, by torpedoes from the German U-boat U-24. 547 men were lost, from a complement of 780. The high loss of life was attributed to the speed of her sinking, combined with bad weather.
A moving account of the tragic sinking is contained in a 2009 book 'Before The Bells Have Faded' (pictured above) which charts the story of the ship, its sinking, and the life stories of several of its crew. The book lists all 547 seamen who went down with their ship. The wreck site is now a protected War Grave. Charles is also remembered on the Chatham Naval Memorial.