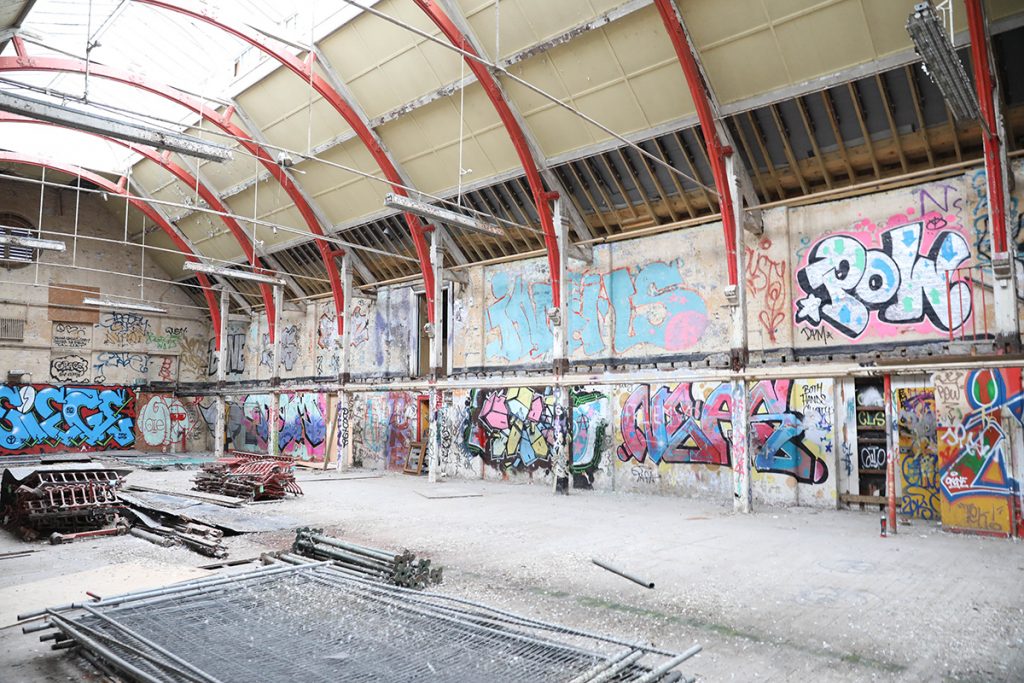 Opened in 1885, Ladywell Baths was one of the first public swimming pools in the country. Consisting of a first-class and second-class pool, it served as a bathing and leisure destination for local people.
Famous visitors include Olympic gold medal winners Eric Liddell and Linda Ludgrove, and championship boxers George and Henry Cooper.
It has been a swimming pool, public baths, gymnastics club, mother and baby clinic, youth centre and creche, amongst others. Above all, it is a survivor, having experienced bomb damage in the second world war, a fire in 2006 and many years of dereliction. There are now plans to turn it into a cinema.
An exhibition and associated film are now on show at Lewisham Library during December and January. The exhibition aims to bring a much-loved building back to life through the memories of those who were there. From dance parties to boxing matches, midnight swims to floods, not to mention a few ghostly tales, this building has seen it all.

The exhibition includes a selection of portraits, historical images, quotes and ephemera from the Playtower. The playtower film is playing inside the Library.
The exhibition and film have been put together by David Stock, a Lewisham-based photographer and filmmaker. David moved To Ladywell's old coroner's court, next door to Ladywell Baths, in 2015. Intrigued by his new neighbour and spurred on by local interest in restoring the derelict building, He has tried to pay tribute to the Baths before it becomes a cinema complex.