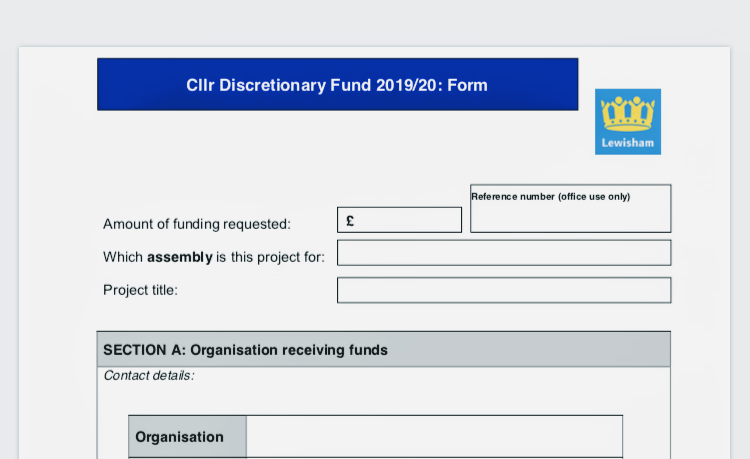 Ladywell Assembly is inviting applications to its Councillor's Discretionary Fund. The total fund available to bid from is £2,500. Groups and organisations in Ladywell can apply for up to £500 for community activities or projects of a one-off nature.
The fund is awarded at your local councillors' discretion, but in keeping with the Ladywell Assembly's tradition, it will be processed through the assembly coordinating committee and voted on by the Assembly at a meeting on November 26 2019.
The total amount you can bid for each project will be capped at £500.
Bids for less than £500 will mean more money is available to a wider range of groups. Because of the limited amounts for which groups can apply, the process for assessing and monitoring bids will be less complex than normal.
Successful groups will nevertheless be expected to report back to the Assembly on their project.
The assembly was told in June that the amount of funding available for assembly-funded community projects and initiatives would be cut from £15,000 to £2,500.
But in future the council wants assemblies to be involved in the allocation of some of the Community Infrastructure Levy funds that it raises on charges on new developments.
How to apply
Complete the attached application form and send it to adeyinka.joseph@lewisham.gov.uk
The Closing dates for all bids is Monday September 9 2019. For further information, please call 020 8314 6026 or email adeyinka.joseph@lewisham.gov.uk.