As a grassroots charity, the 999 Club cherishes its strong links with local organisations and community groups.
So, we are delighted to welcome two new partnerships with local branches of national supermarkets which will provide food and fundraising through the summer and beyond.
The 999 Club charity, which supports people in South London who have experienced homelessness, has joined the Coop's Food Share programme, and now receives daily donations including bread, pastries, fruit and veg from the Deptford Bridge store.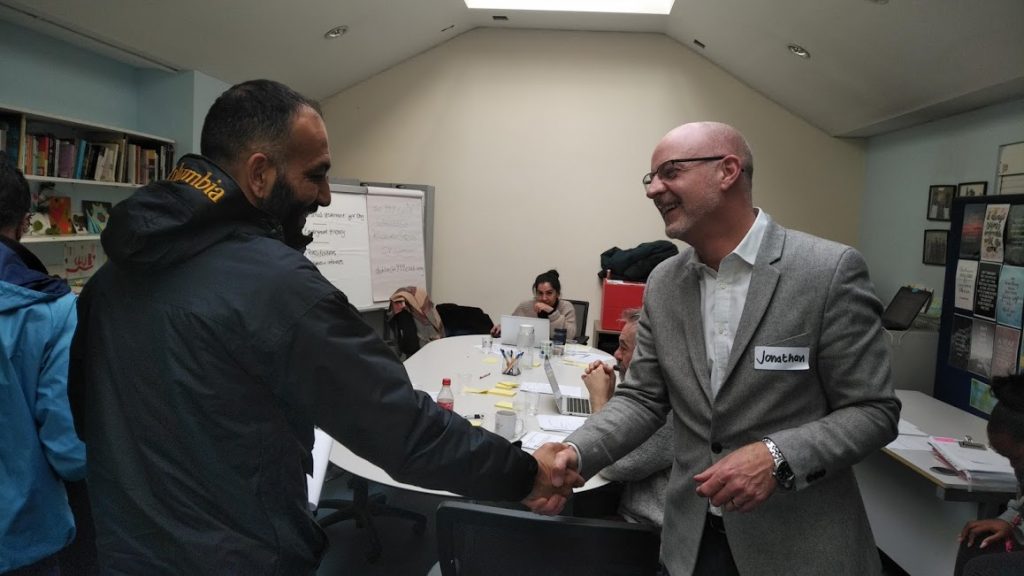 These are offered to people attending its drop-in Gateway centre, which is open every weekday morning and provides support for people to find training and new work, expert advice on housing and benefits, and links to local services who could help them. This is complemented by access to healthcare snacks and drinks, showers, laundry facilities and computers.
The 999 Club has also been selected by a group of five Sainsbury's Local shops in the area as their local charity which will receive the proceeds of fundraising events over the coming 150 days to mark the company's 150th anniversary.
Ongoing partnerships
These recent projects complement existing partnerships with a range of organisations which provide vital support throughout the year. In addition to donations of food, clothes, bedding and money, volunteers give their time and expertise.
So far this year, staff from patent and trade mark attorneys Kilburn & Strode led a day of CV workshops; while the Doubletree by Hilton Hotel in Greenwich has donated food for 100 meals, to mark the organisation's centenary.
Meanwhile, as its charity of choice for the coming year, London-based staff at medical journal The Lancet has scheduled a busy year's calendar of fundraising support for the 999 Club – from running marathons to bake sales and table football tournaments.
Additionally, dozens of volunteers with community fitness group Good Gym Lewisham recently spent an evening clearing out the basement, while the charity has close links with local companies including estate agents Urban Patchwork and Madley Property.
Night Shelter volunteers
To meet increasing need for homelessness services, the 999 Club has expanded its provision recently and its night shelter has developed from a winter facility to being open year-round, providing emergency respite for people who are rough sleeping.
The shelter has capacity for up to 30 people, including 10 in architect designed sleeping pods, which provide increased privacy. In addition to a free hot evening meal and breakfast, people in the shelter are given personal support to find more permanent accommodation, apply for benefits, get ID documents, register for healthcare and get help with work training and job applications.
As a result, more volunteers are needed, particularly for weekend evenings from 7.30pm until 10.00pm. No experience of working with people who are homeless is necessary but compassion, patience, confidence and enthusiasm to work with people who are vulnerable is desirable.
Duties include helping to serve dinner, assisting guests with laundry and willingness to have a friendly chat.
Volunteers work alongside staff, and are trained. To ensure continuity, they should be able to commit at least fortnightly if possible, for 10 weeks.
If you are interested in volunteering, please email leon@999club.org. To donate to the 999 Club, go to www.999club.org/make-a-donation/