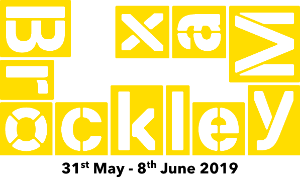 The Brockley Max community arts festival kicks off in just four weeks with a host of events celebrating local talent across Brockley, Ladywell, Crofton Park and Honor Oak.
The festival, which has long been supported by the Ladywell Assembly, is now in its 18th year.
From May 31 through to June 8 there will be music nights, poetry readings, art installations, dance workshops, film nights, talks, street theatre, interactive games and craft events at different venues in the area.
The festival opens with an evening of six hours of live music at Brockley station on May 31 and will close with the Art in the Park event on Hilly Fields on June 8.
Two events that organisers are looking to you for support are:
Brockley Wood Nights, a celebaration of local film making talent. If you have a short film, or maybe know someone who does, then please get in touch with declanmcgill@gmail.com
All genres are welcome and while the focus is on the immediate neighbourhood, Declan is happy to look at films from the wider southeast London area.
Films will be shown on Friday June 7 at the Rivoli Ballroom.
Crofton Park Curious is a community project focused on Crofton Park, Ladywell, Brockley and Honor Oak.
The organisers are looking for the defining stories of the neighbourhood.
They are asking local people to share their experiences and stories of the area and to lend any objects that remind them of these stories
An exhibition with the objects and their stories will be presented at the Brockley Max Festival on June 1 at the London Beer Dispensary.
Interested? Please fill in the form here. You can look at our website for some more information or inspiration from participants who have already shared their stories.
Together, the collection of objects and stories will unveil our neighbourhood story.