Some of Lewisham's traffic clogged streets may be about to get a breather.
The council is rolling out a £2m Healthy Neighbourhoods programme of local schemes to reduce car trips, cut traffic congestion, and to encourage walking, cycling and public transport use.
Lewisham's initiative is part of a multi-million pound funding programme by the London Mayor and Transport for London aimed at transforming London's neighbourhoods into more attractive, people-friendly public spaces.
Funding of £500,000 will be available in each of the first two years of the three year programme in Lewisham, with a further £1m for the final year,
Other sources of funds such as the infrastructure levy paid by developers will also be tapped.
The borough has been divided into 18 neighbourhoods and four have been prioritised – Lewisham & Lee Green, West Brockley, Bellingham and East Sydenham – for the first two-year phase of the programme.
Council officers say the four were chosen on the basis of air quality, obesity, deprivation and community feedback.
The sort of small-scale schemes that will be considered under the initiative are
Modal filters and banned turns to reduce rat running
Contraflow cycling on one way streets
Cycle parking
Dropped kerbs, street trees, benches, play equipment
Electric vehicle charging points
Timed closures near schools
Softer complementary measures such as cycle training and bike loan schemes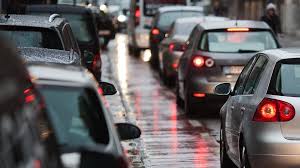 The healthy neighbourhoods initiative forms part of the London mayor's strategy to reduce traffic in the city by 15-20 per cent by 2041.
It is also a key part of Lewisham's Local Implementation Plan for the London Mayor's transport strategy.
The LIP will also include funding for road safety measures such as a 20mph compliance programme, and a review of collision hotspots
Under the LIP, the council is also aiming to ensure that electric vehicle users are within 500m of a charging point by 2021.
The council will install a range of chargers from trickle chargers at lamp posts which can charge a car in 7-8 hours and rapid chargers
which require just 15-40 minuites to deliver a full charge.
Other measures under the LIP will include funding for air quality audits and noise monitoring.